Baseball Camps 2022 on 8/16/2022
Date/Time:
Tue, Aug 16 2022 at 9:00 AM
Event:
Baseball Camps 2022
Event Info: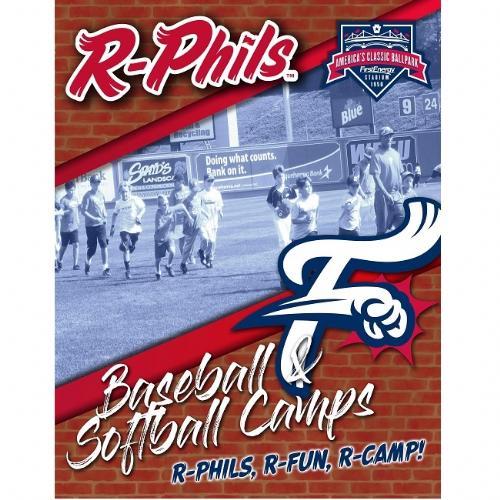 August Camp: 2-Day Fun & Fundamentals, Ages 4 - 7
Dates: Tuesday, August 16th - Wednesday, August 17th
Registration: 8:30 AM - 9:00 AM (Day 1)
Instruction: 9:00 AM - 12:00 PM

Description:
The fun & fundamentals camp is a two-day camp, geared towards both boys and girls between the ages of 4-7. It will be hosted by current R-Phils players and local area high school coaches. This camp is focused on having fun on the field and learning the basics of baseball. Each camper will receive an R-Phils 2022 Camp T-shirt and 2 general admission tickets for an R-Phils home game.

BASEBALL/SOFTBALL CAMP PRICING
$90 - One Child
$85 - Two - Four Children
$80 - Five - Eight Children
$75 - Nine or More Children

* NO REFUNDS
* Must be ordered in advance
* $1.50 per person order fee will be added to your order

Please contact Stephen Thomas with any question at 610-375-8469 ext. 213 or at sthomas@fightins.com

BENEFITS BASEBALLTOWN CHARITIES - Helping More Kids Play Baseball - a portion of all proceeds benefit Baseballtown Charities, and will assist with underprivileged kids attending this camp, and/or other Baseballtown Charities Camps.